PenPower WorldPenScan X Using Tips
About Hardware Connecting
Q1: I have already turned on the WorldPenScan X, however my mobile device (iOS/Android) is not able to pair and recognize the device. Why?
A1: If WorldPenScan X is connected to the USB port of computer, its Bluetooth function will be automatically turned off, so the mobile device will not be able to find and pair. Please disconnect WorldPenScan X from USB.
Q2: My mobile device is already paired with WorldPenScan X via the system Settings, why my WorldPenScan APP is not able to pair successfully?
A2: In order to scan, WorldPenScan X needs to be paired with the APP. If it is already paired with the mobile device via the system Settings, please choose "Forget Paired Device" first, then open WorldPenScan APP to pair with WorldPenScan X.
About Holding The Pen Scanner and Scanning
Q1: How to use the scanner properly?
A1: Please don't press on the button, otherwise it will fail to scan. Meanwhile, please place the nib (arrow) to point in front of the sentence to avoid missing the first character.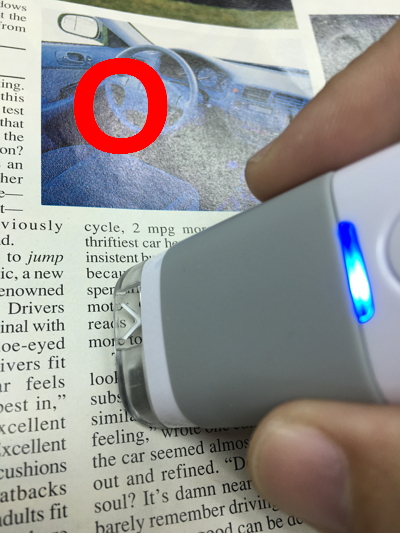 Q2: What else we need to be more careful with while using the scanner?
A2: As shown in the image below, please let nib arrow to point to the sentence you need to scan, and gently press the nib and move the pen with wheel. Once you press down the wheel, the green light will be on, which will allow to scan straightly and smoothly. Please control the speed properly, not too fast or too slow. Never press the wheel too hard and move too faster, which will block scanned information to be transferred.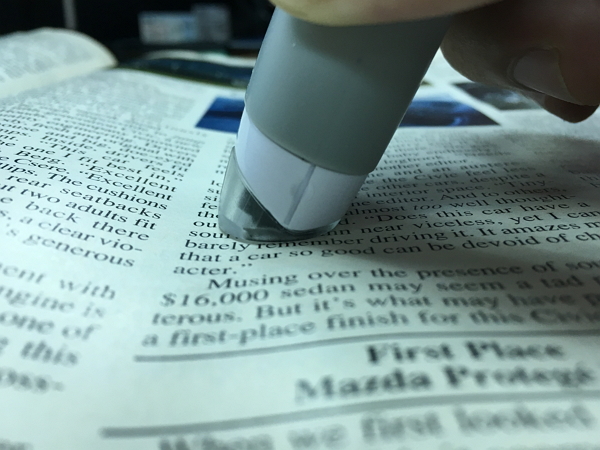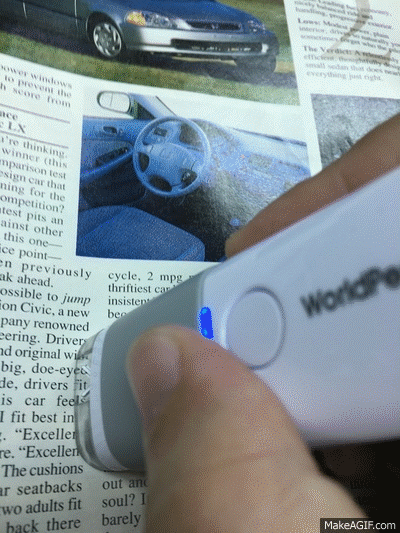 About Recognition
Q1: Why sometimes the scanning result is not ideal?
A1: The unexpected scanning result is most likely caused by the following three situations:

Scan direction setting error. Please select suitable scan direction to fit your habit.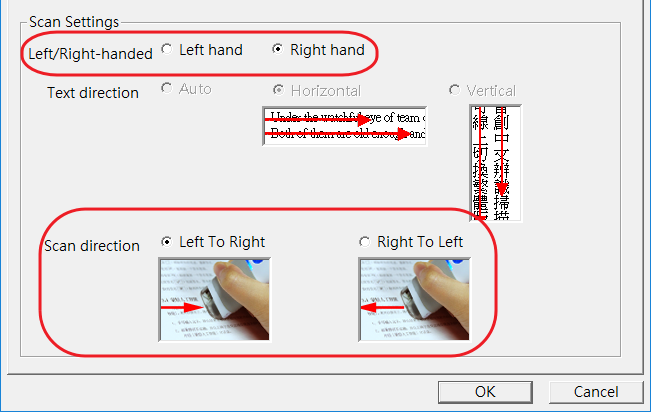 Distorted or truncated image. Please select on Tool → Original image to verify if the scan recognition is affected by hand shaking or offset when scanning and cause the distorted or truncated image.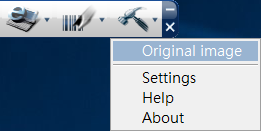 Q2: Can it scan any printed text from paper?
A2: It is not able to scan in the following cases:
Text images. As the image below, strokes are too complicated to recognize.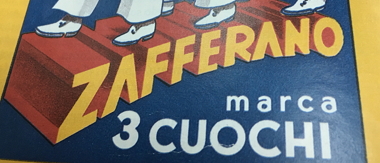 Italics characters that are too closed, underlined words or Siamese words. In order to recognize the words, the software will separate character from each other. The words just mentioned may leave extra strokes when the software tries to separate them from each other and cause recognition error.
File contrast. It generates highest contrast when black text comes with a white background. When red text comes with a white background, the contrast is relatively low and it will cause recognition error.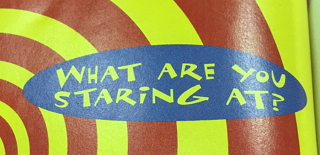 PenPower Technology Ltd.



www.penpower.net
See Different, Connect Intelligent.